In the past three years, with the advent of the 5G era and the advancement of smart city construction, the value and advantages of outdoor advertising machines have attracted the attention of various industries. We are now in an era where traffic is the king. Where there is traffic, there are business opportunities. However, after the disappearance of mobile dividends, the online traffic growth has encountered a "bottleneck", and many giant companies have deployed offline. Beginning in 2018, large quantities of investments began to flow into the outdoor advertising industry: Alibaba firstly invested 15billion in Focus Media, Baidu strategically invested 2.1billion in Xinchao Media, Jingdong acquired Kuaifayun and turned it into a sub-brand, Tencent led the investment in TikinMedia, etc. In the period of vigorous development in the outdoor advertising machine industry, enterprises represented by Kontech will usher in new opportunities and challenges.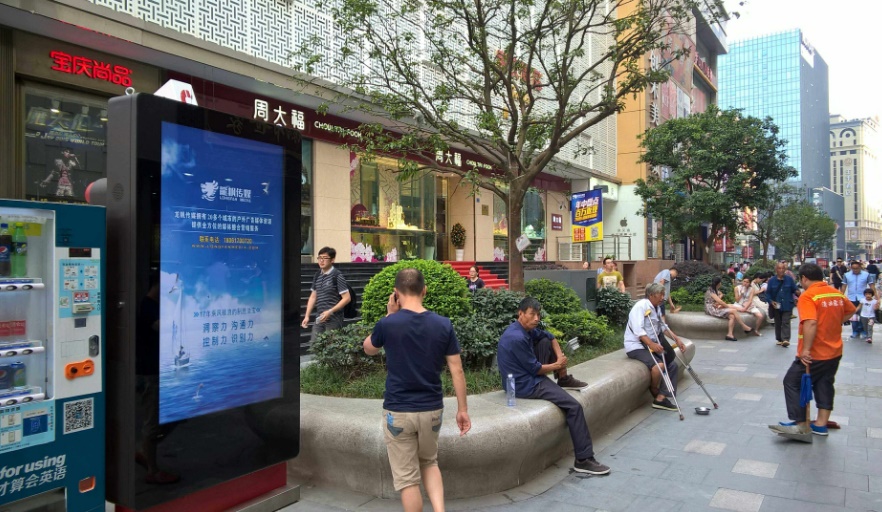 Adopting high brightness LCD screen and having various sizes to choose, Kontech intelligent outdoor advertising machine can be customized according to different functional requirements of customers. The machine supports file video and streaming media video playback, high definition transcoding (multiple forms: video, picture, audio). It can also display real-time information such as latest news, weather forecast, emergency notifications, promotional video, etc. It is now widely used in bus electronic stop signs, schools, outdoor restaurants, smart community bulletin boards, smart light pole LCD screens, and outdoor vending machine LCD screens.
There are 2 main values for Kontech outdoor advertising machine: The first one is the city function value, the machine has terminal remote control functions, including the video volume adjustment and remote time switch, which is convenient and avoid on-site operation trouble. What's more, Real-time monitoring through the camera contributes to public security. The second one is commercial value, the product is high-definition, high-contrast, waterproof, low energy consumption, smarter, and no blue ray. It is especially suitable for high-end brands with integrated multimedia technology to deliver a full range of product and promotional information to consumers.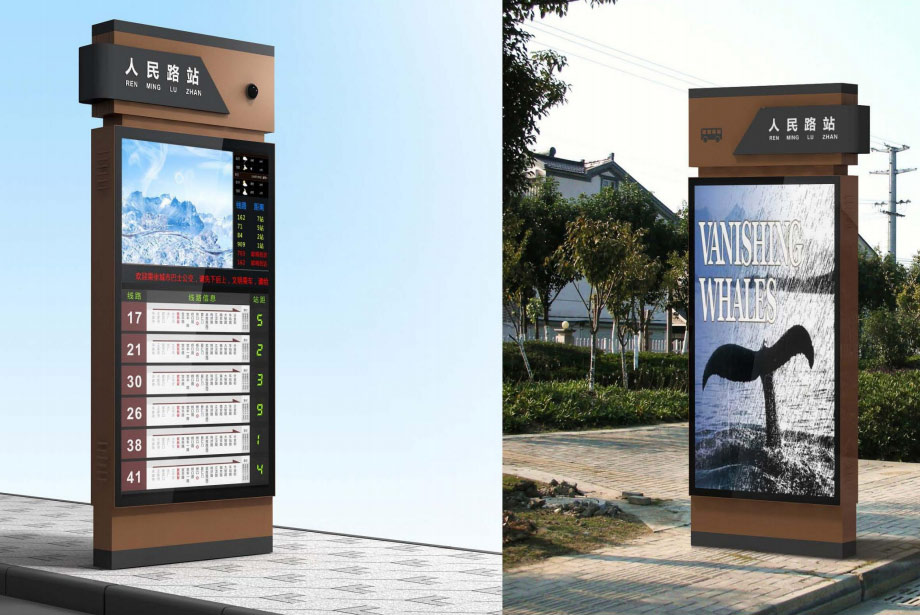 In daily life, outdoor advertising machine becomes a very popular form of outdoor media for users because of their richness, diversity, and interactive content. With the strong innovative R&D capability and years of experience, Kontech provides customers with overall solutions and customized needs. It not only solves the needs of hardware display, but also launches customized development of internal operating systems, which completely solves the problem occur in the follow-up process.
The construction of smart transportation, smart communities, smart healthcare and smart cities, cannot be separated from the participation of LCD smart advertising machines. The advertising machine has become a part of our daily life. For example, the smart bus stop advertising machine allows us to view routes and check the nearest vehicles. The self-service number machine makes things orderly and efficient. In the future, LCD smart advertising machine will definitely become our close friend and partner.