Millions of people in Africa rely on kerosene lamps and candles to light their homes, and burn wood on open fires to cook and heat water. This is dangerous, harmful, polluting and expensive. And people often must travel for miles to charge their mobile phones.

Kontech home solar system was designed to bring you an easy and brighter life of electricity, which includes solar panel, Solar TV, LED bulb, generator etc in one package, a solution integrated with power, light and entertainment. Kontech home solar system solved the lighting and safety issues, also bring you great fun.
Kontech home solar system has Paygo mechanism, support micro-finance. We understand that product financing is key to success in low-income areas. Therefore, Kontech home solar system come with multiple renowned pay-as-you-go platforms already built-in, enabling them to work with innovative micro-finance solutions.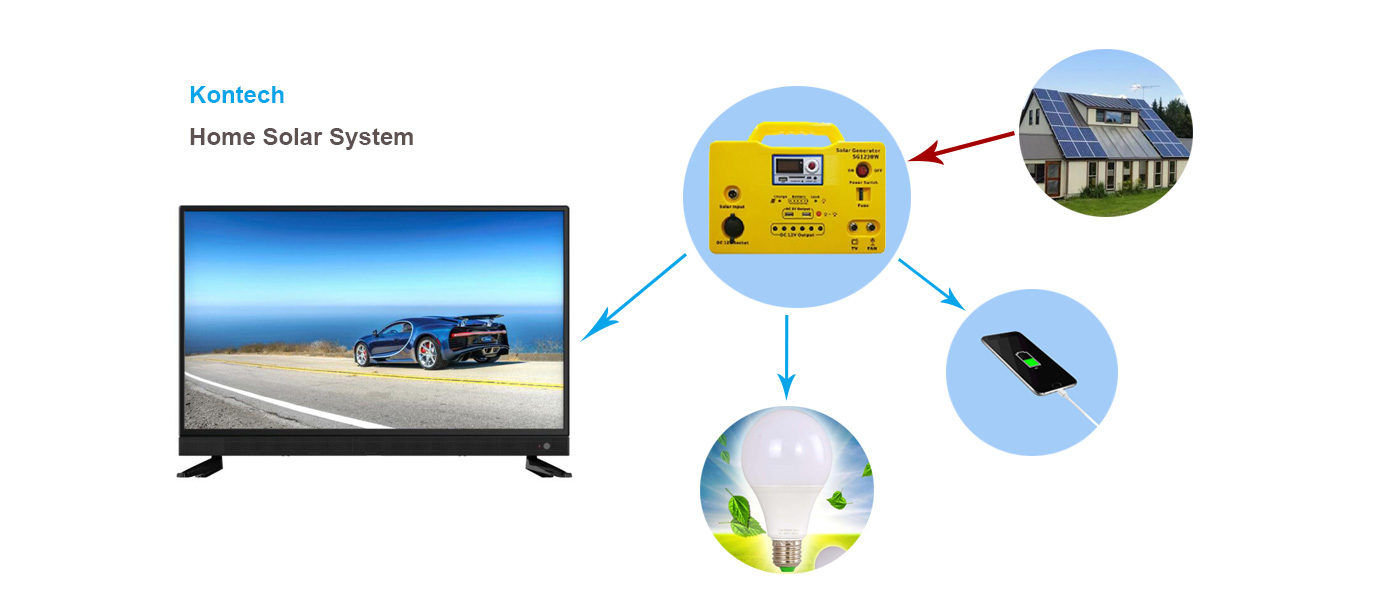 Recommended Products