As an industry-leading manufacturer of smart 12V TVs, we bring you unparalleled audio-visual experience and high-quality entertainment enjoyment.
Kontech has always been committed to continuously pushing the boundaries of technology in the field of 12V TV. With outstanding performance, it presents you with lifelike pictures and immersive sound. The 4K high-resolution display screen, wide color gamut technology and intelligent image quality optimization fully display every detail. Whether watching movies, sports events or playing games, you can feel the shock like never before.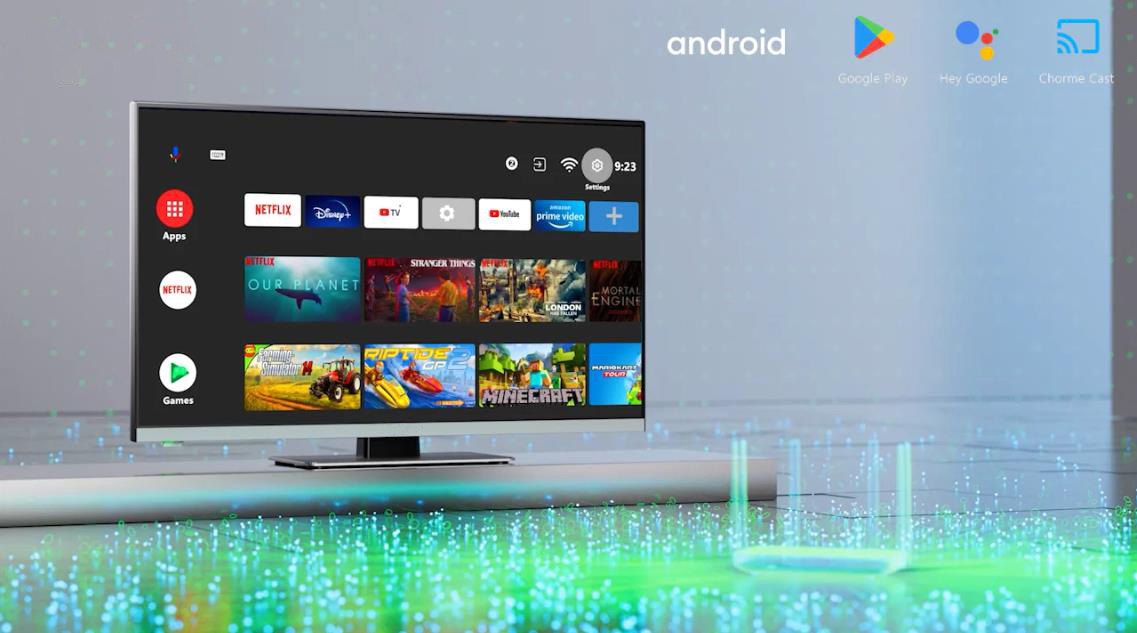 Our 12V TV has a wealth of intelligent connection functions to make your entertainment experience more diversified. Through the built-in smart system, you can easily access various popular applications, such as Netflix, YouTube, etc., and watch popular film and television dramas and video content as you like. And a wealth of interface options, OPTICAL OUT *1, TV Tuner*2, LAN*1, HDMI*2, Line (L/R) out*1, Earphone*1, USB*2, connect fire stick, Roku, or pair your external speakers for a better sound experience.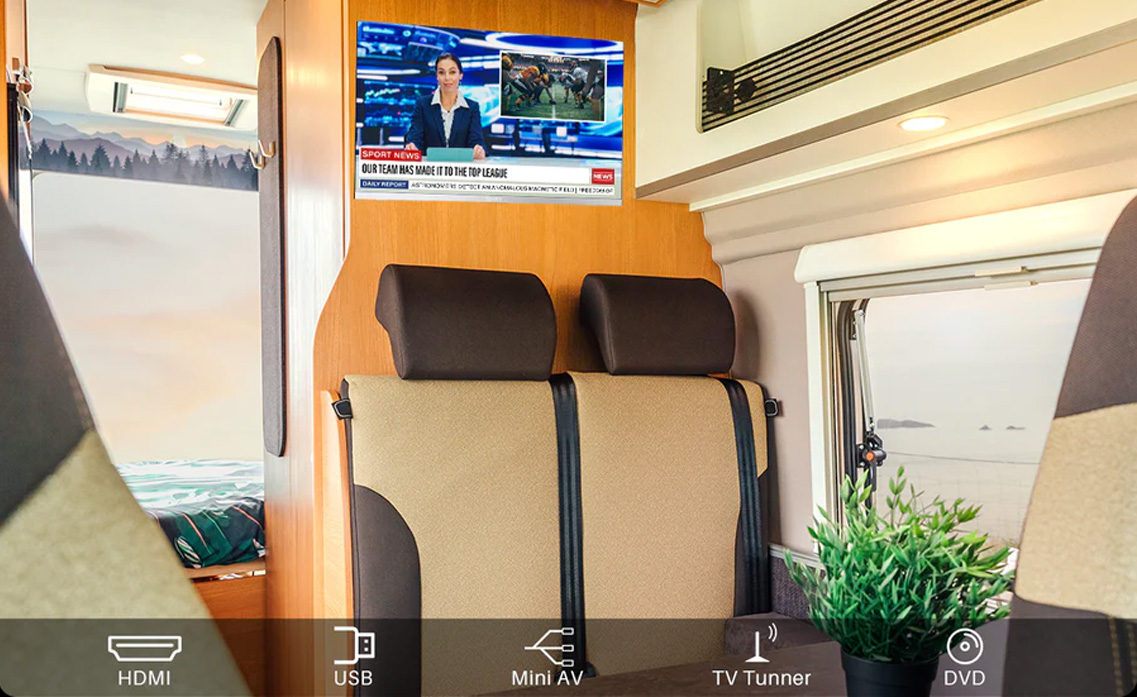 The exterior design of the 12V TV combines modern aesthetics and exquisite craftsmanship, adding a unique and stylish atmosphere to your living room/RV. Ultra-thin bezels and a well-designed stand make the TV part of a stylish décor. Not only that, we also provide a variety of sizes and styles to meet your different preferences and needs for TV appearance.

Focusing on user experience, we not only strictly control product quality, but also go through strict quality inspections at every step from the selection of parts and materials to the control of production processes to ensure that every detail of the product meets the highest standards. We also provide comprehensive after-sales service to ensure your long-term pleasant use. After you purchase a 12V TV, we will provide you with professional installation guidance, answers to frequently asked questions, and a comprehensive warranty policy, so that you have no worries.

We grow together with you and help you gain more competitive advantages in the market. Through continuous communication and cooperation, we can jointly explore new business opportunities, provide you with more value-added services, and achieve win-win cooperation.