In the kitchen, you can free your hands and let the kitchen appliances interact intelligently through the kitchen
mirror TV.
When you are close to the mirror TV in the kitchen, the mirror display screen will be awakened automatically. As long as you move your mouth, you can watch news, listen to music, follow dramas at any time, and enjoy a rich entertainment life.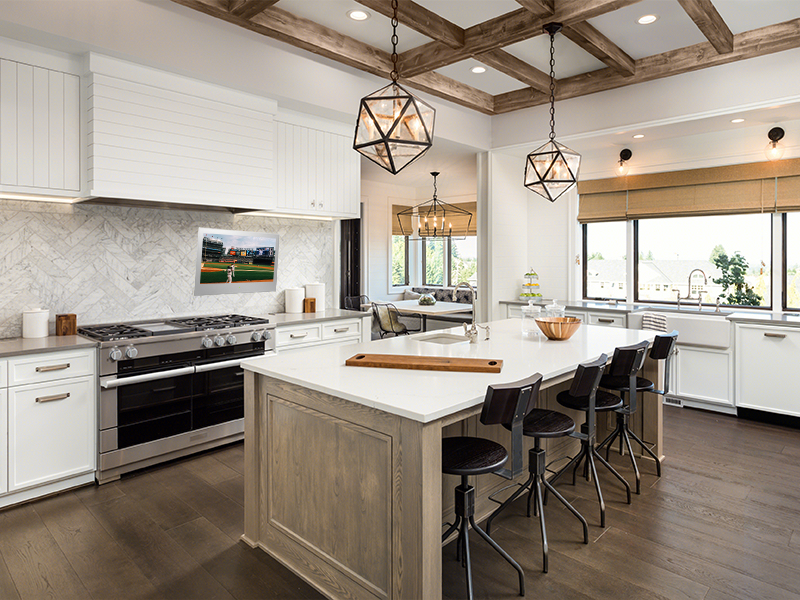 The Kitchen
Mirror TV
can be easily installed on the cabinet, and the body is thin and light enough to be embedded in your kitchen design.
The kitchen mirror TV can also interact with other kitchen smart homes, and match you with a healthy diet menu according to the ingredients in the refrigerator. The fun-filled smart kitchen life has begun!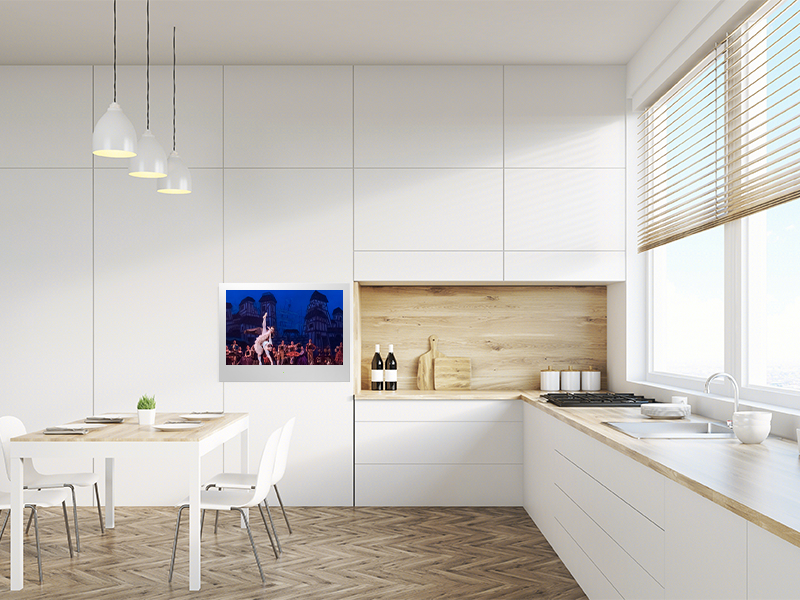 Kontech mirror TV with waterproof IP66 grade certification, it is equipped with full HD LED/LCD screen, waterproof speaker, and waterproof remote control with IP68 waterproof grade to ensure all-round waterproofness. Equipped with intelligent applications, the customized experience deeply meets customer requirements, so that every user can enjoy the wonderful TV anytime and anywhere.

13 years of ODM & OEM experience. Kontech had gradually formed a product line dominated by segmented market and differentiated products, making the company stand out from numerous competitors and become a leading brand in the field of professional TV(Outdoor Smart TVs,Caravan TV,Waterproof TV, Solar TV, Marine TV, Mirror TV) and intelligent display.